Swindon ASC are Swimming Club of the Year, and it doesn't end there! Courteney Roberts and Grace Woolley have won the Spirit of Aquatics Award.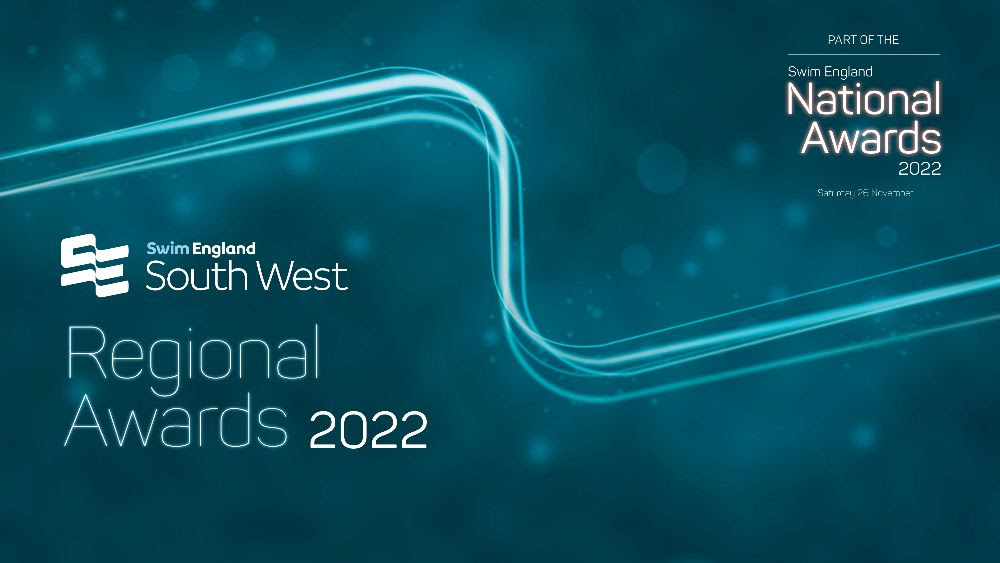 Club of the Year – Swindon ASC
This club has welcomed the para group in to their group and made sure they have felt welcome at all events encouraged them to join in club championships making sure that they were part of the team at all times, showing encouragement to them all making sure that they all talk to them and knowing their names, the young swimmers are kind and caring showing that they believe the club values everyone counts know matter how big or small they are and how well they do is an achievement at all times.
They have been extremely supportive of their Team GB para swimmer at Tokyo Paralympics and have held their first licensed meet.
The club now runs 3 sessions a week for para swimmers which are tailored to meet the swimmers individual needs.
Swim England have recently recognised the club as a Start Para Club and we are holding Inspire to Try para swimming taster sessions to hopefully encourage more swimmers with disabilities to try club swimming. Because of the links with Level water and progressing swimmers with disabilities into club swimming, Swim England have written a case study about the pathway to share with other Clubs.
Despite the Club being over 140 years old, they only recently held their first licensed Club Champs. The meet was extremely well organised and a great experience for all. Swimmers were heard to be asking when the next meet would be. Since Covid, Swindon ASC has grown and will hopefully continue to do so and welcome more swimmers into their friendly, welcoming, inclusive Club. I believe that Swindon ASC deserve to be recognised for their inclusivity of our newly formed para squad; their support for all swimmers at all levels from first Club Champs to Paralympics and for their first venture into licensed meets – hopefully the first of many to come!
Spirit of Aquatics Award – Courteney Roberts, Swindon ASC and Grace Woolley, Swindon ASC, Abigail Daly, Devonport,

Courteney Roberts – Over the years Courteney has become a fantastic swimmer. She trains and competes alongside her peers and gives it her all.
Over the years, Courteney has overcome her worries and anxieties.
She cried at her first team competition because she wasn't as fast as her able bodied peers, but with encouragement she continued.
She has been a shining example of determination to her swimming peers.
She always give her best and doesn't give up.
At just 15, Courteney is showing a maturity beyond her years and is now passing on her experiences to other para swimmers.
Courteney trains alongside a 10 year old girl who is a wheelchair user and Courteney is always keen to demonstrate moves to her and give her tips.
At this swimmers first competition, Courteney looked after this swimmer poolside and talked her through how competitions run despite her own anxieties at competing for the first time since before Covid.
Courteney showed great sportsmanship when this swimmer pipped her to second place and she came third. She was very gracious in congratulating the swimmer.
Courteney also trains alongside a young swimmer who has learning difficulties and ADHD. This swimmer does have some difficulties listening and following instructions but Courteney is a fantastic role model for him.
Grace Woolley – Grace is 10 years old and is a para swimmer. Grace is a wheelchair user Grace first trialled with my para squad about six months ago wanting to progress from Level Water swimming to club swimming.
When Grace first swam trialled, she could barely swim 8 strokes without needing to grad the side. She was also used to having in water support but she was determined to swim independently. Over the months, Grace tried and worked hard to begin to swim 25 metres without stopping. This was a great achievement for her and a huge confidence boost!
Grace is a fantastic young lady who is always smiling and always positive. She shows great determination in training whilst always smiling.
When challenged to try something new, she takes it on with a cheery 'yes, let's do it!'. Without Grace knowing, her Dad entered her into 50m free style at our Club Champs. Grace arrived at the pool expecting a normal training session but wasn't phased when faced with the prospect of having to swim 50m without stopping in her first competition when previously she had only managed 25m!!!
Grace showed the same determination that she has shown on training and she accepted the challenge. With the encouragement from the whole swimming club and officials, Grace swam the 50m without stopping and won silver.
She was so proud of herself as are we.
Abigail Daly – This season has been tough for Abi outside of the pool as she has transitioned from her special school to mainstream college.
This has affected her however, she has worked hard processing all the changes and is starting to mature.
She has gone to an international meet got seasons best times then qualified for finals to beat her times from the morning.
She has also been picked to do the diploma in sporting excellence programme and has supported her para swimming peers at these training camps. She has represented her region at the Prep the Pool event, where she coped with a coaching support team she had never met and a lot of swimmers she never met at the commonwealth games test event.
She swam in 2 individual events and 2 mixed para relays. As well as that she is representing her sport by being a baton bearer for the Queens Baton Relay on the 1st day of the England tour, she is a mentor to another para swimmer from her club showing her how to prepare for competitions away from home. She is an inspiration to swimmers and a great ambassador for the sport. Despite all the set backs she has had she has shown great resilience.