Our regional youth qualifiers hit the road on the weekends of 14th and 22nd May to attend the South West Regional Age Group Championships. On the first weekend journeying to Hengrove, Bristol was Tyler Checchia. PB's in both to finish 15th out of 49 in the IM and 21st out of 52 in the 100 Free. Tyler came back the next day with more PB's finishing 12th from 34 in 100 Fly and 19th out of 30 in the 200 Backstroke.
The following weekend saw Tyler joined on his travels this time to Millfield by debutant regional swimmer Caitlin Warrington. More PB's followed, Tyler racking em up; 13th out of 52 in the 50 Backstroke, 12th in the 200 Fly and 100 Backstroke. Tyler narrowly missed out on a place in the final of the 50 Butterfly, 10th in a field of 42 with a PB of 31.80. In his last event Tyler came 14th of 46 in the 50m Free.
Caitlin joined Tyler on the PB campaign, finishing 23rd in a field of 48 was a great result.
Joining our swimmers for a picture was Molly Checchia.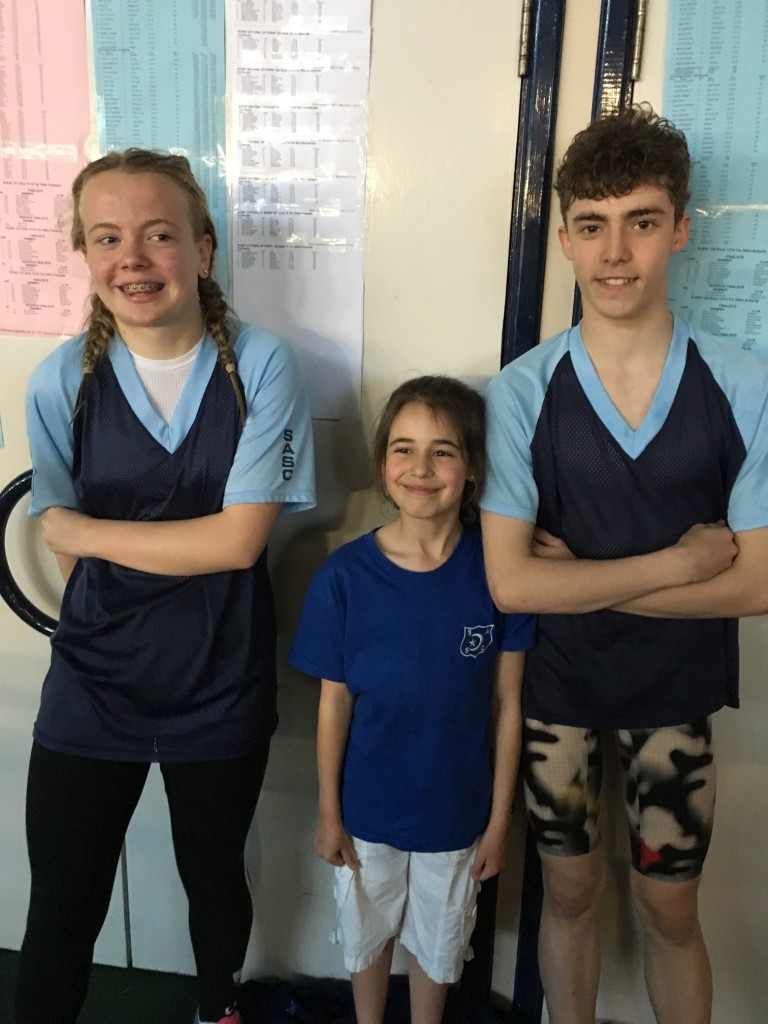 Congratulations both and well done. Really nice to see our younger swimmers represented at this level.
A big THANK YOU to the parents and supporters. Also a special thank you to Lesley and the other Tigersharks coaches for making our swimmers and coaches welcome on poolside.
Coaching Team
Swindon ASC