Members of Swindon Amateur Swimming Club past and present came together on Saturday 22nd September to celebrate the club's 140th birthday.
A Family Fun Day was organised with an 'It's a Knockout' Tournament at the heart of the events.
Well over 100 members, from 5 to 50 yrs, came together to take part.
Participants were placed into teams and competed within leagues of either: adults; teens; or children. The adult league becoming by far the more competitive (some might say ruthless!)


Events included a ball-filled foam pit, an inflatable slide, and a group sack race which proved to be the undoing of many.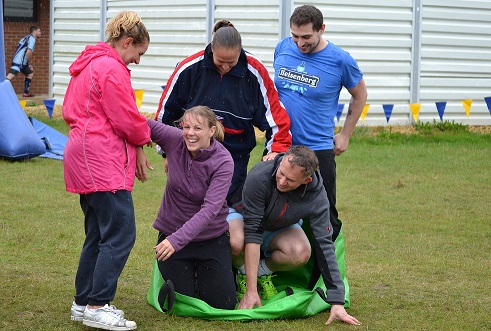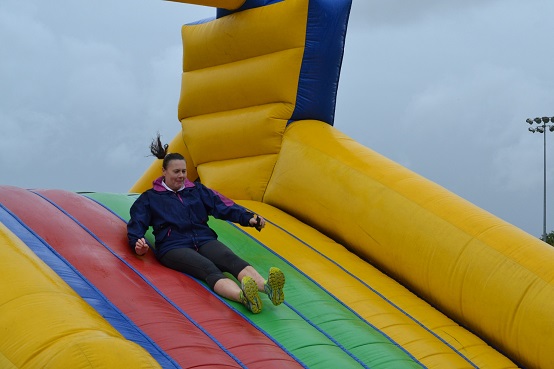 The inclement weather just added to the fun and all who took part, and the many that spectated, had an amazing day!
Several past members came along to the event and enjoyed the display of trophies and photos documenting the clubs 140-year history.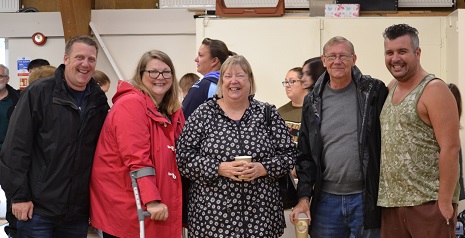 The oldest past member to attend was Anne Titchener who joined the club in 1945 and was given the honour of cutting the cake.
The club is proud to be the third oldest swimming club in the country with its history closely aligned to the GWR. The club began in 1878 at Coate Water but soon found its home at Milton Rd Baths when it opened in 1892. For many years the club was strictly men only, then a ladies section was started in 1902, sessions weren't mixed till 1964!
The club is still thriving today and hopes to achieve another 140 years!
(If you have any old photos or documentation relating to Swindon ASC they
would be very happy to see it)
Andrea Christmas
President Swindon ASC